Catastrophic cases of thrombosis have occurred due to COVID vaccine in association with thrombocytopenia and antibodies against PF4 (platelet factor 4)
Catastrophic syndrome has been named vaccine induced immune thrombotic thrombocytopenia (VITT); ischemic stroke can be the symptom onset of vaccine-induced immune thrombotic thrombocytopenia or can complicate the course of the disease'.

Apr 16, 2023
'In this review, we provide an overview of stroke and cerebrovascular disease as a complication of the SARS-CoV-2 infection and outline the main clinical and radiological characteristics of cerebrovascular complications of vaccinations, with a focus on vaccine-induced immune thrombotic thrombocytopenia.'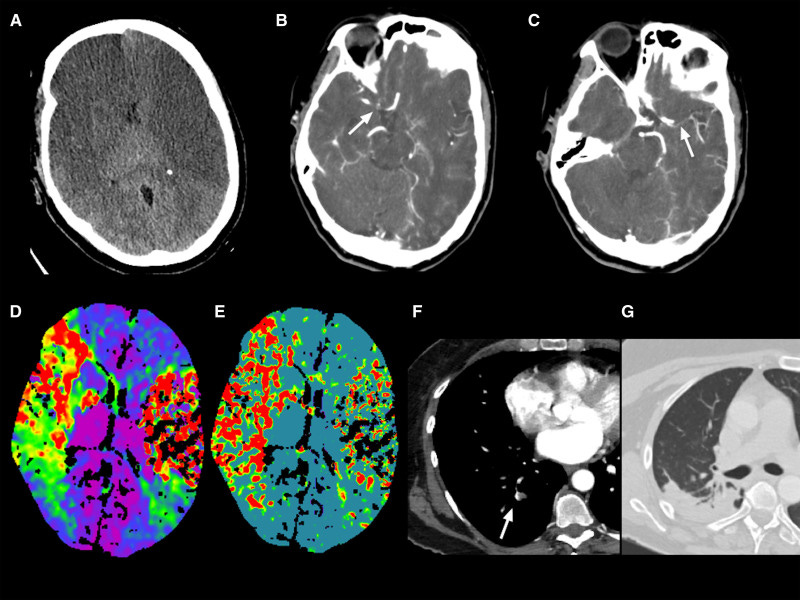 SOURCE: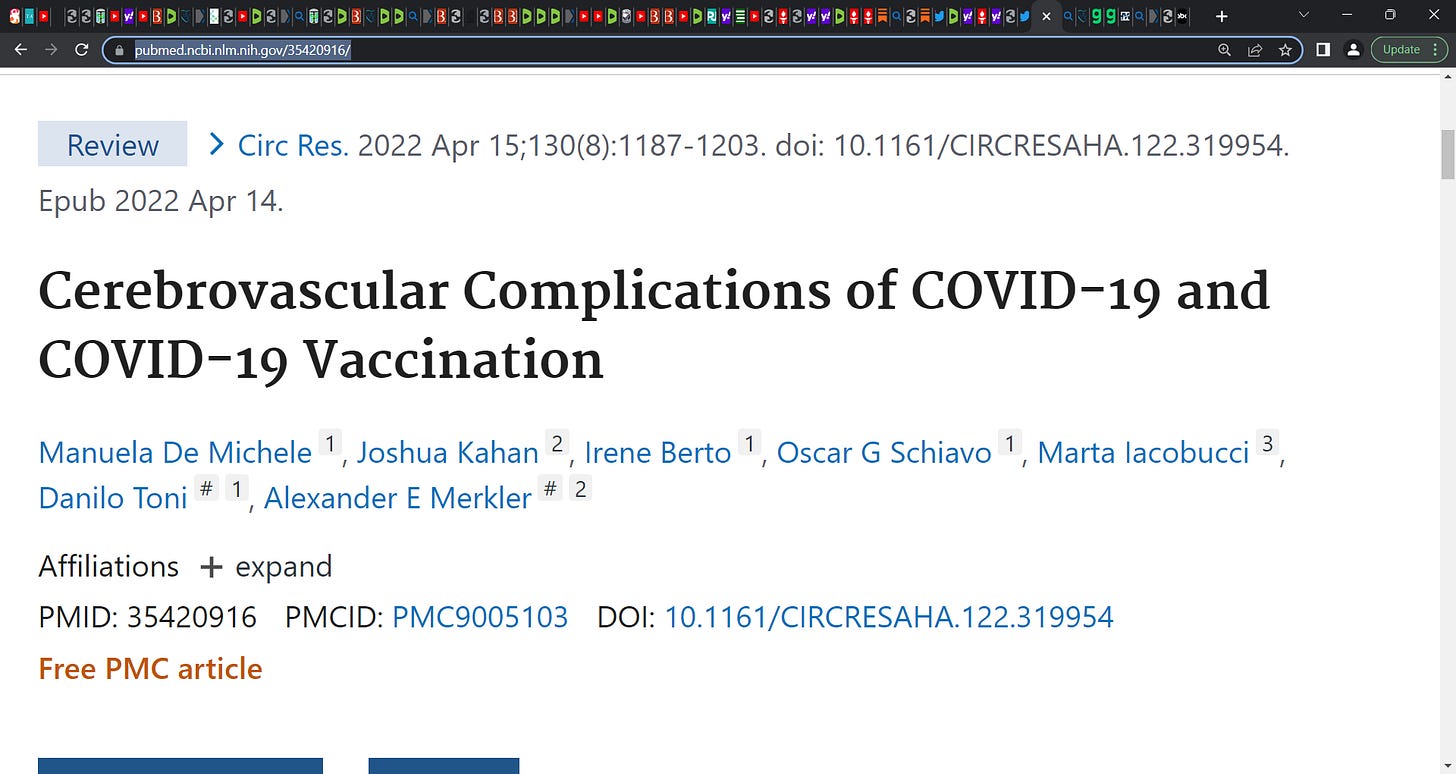 https://pubmed.ncbi.nlm.nih.gov/35420916/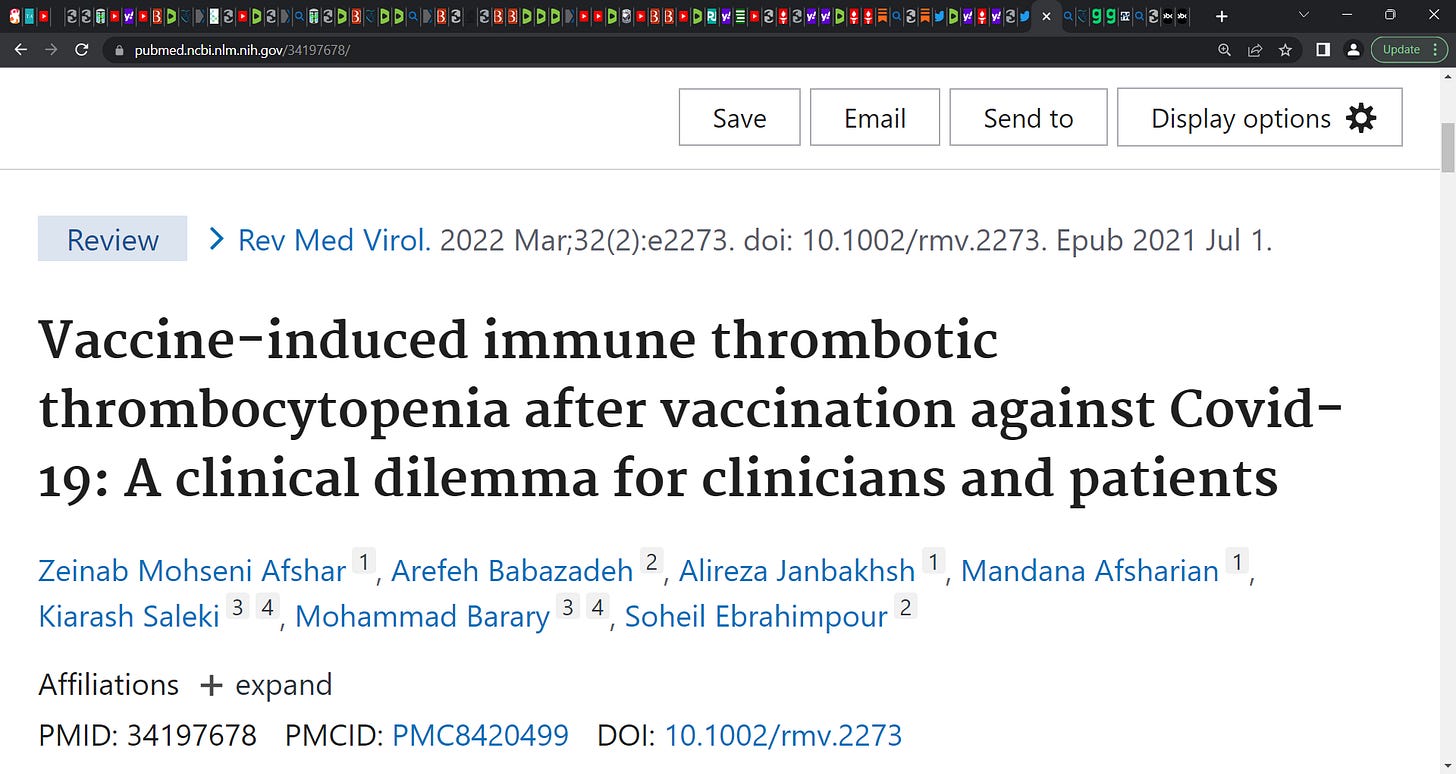 Full article here: https://palexander.substack.com/p/catastrophic-cases-of-thrombosis
===============
VERY URGENT: the FDA is raising the white flag on the mRNA Covid shots.
The Food and Drug Administration just all-but-gave up on mRNA Covid jabs.
This afternoon, under the guise of "simplify(ing)" the Covid vaccination schedule, the FDA ended the two-dose mRNA vaccination regimen for unvaccinated people.
Americans who have not yet been vaccinated can now receive only a single dose of the newer "bivalent" vaccines, which supposedly work better against the Omicron strain -though real-world evidence of their improved effectiveness is nearly nonexistent.
Full article here: https://www.europereloaded.com/very-urgent-the-fda-is-raising-the-white-flag-on-the-mrna-covid-shots/