I've written about my 2015 experience with MERS I caught in Cairo, Egypt. It was just another coronavirus common cold. My doctor wanted to be careful because of my age, so I restricted my activity for a few days. In a week I was 100% with no lasting effects.
The LOCKDOWN began in America about the middle of March 2020. By the middle of April, various doctors and experts were demanding the lifting of the LOCKDOWN because it was totally unnecessary.
On April 22, 2020, two Bakersfield, California doctors held a press conference arguing that the original COVID MODEL upon which LOCKDOWN was based was proving WOEFULLY INACCURATE.
"BAKERSFIELD, Calif. — Doctors and co-owners of Accelerated Urgent Care in Bakersfield say it may not be necessary anymore for residents to shelter-in-place.
Doctors Dan Erickson and Artin Massihi said their facilities have tested over 5,200 patients for the coronavirus throughout the county, making up for over half of all testing in Kern. According to their data, the death rate of the coronavirus is similar in prevalence to the flu.
"Now that we have the facts," said Dr. Erickson. "It's time to get back to work."
Erickson said he believes businesses could reopen and as testing continues, people could starting going back to work. In fact, Erickson suggests that staying at home too long could be even worse for people's health." https://www.turnto23.com/news/coronavirus/accelerated-urgent-care-doctors-recommend-lifting-shelter-in-place-order
LOCKDOWN with Resulting Isolation & Loneliness Lowers Everyone's Immunities 
"According to a 2018 national survey by Cigna, loneliness levels have reached an all-time high, with nearly half of 20,000 U.S. adults reporting they sometimes or always feel alone. Forty percent of survey participants also reported they sometimes or always feel that their relationships are not meaningful and that they feel isolated.
Such numbers are alarming because of the health and mental health risks associated with loneliness.
According to a meta-analysis co-authored by Julianne Holt-Lunstad, PhD, a professor of psychology and neuroscience at Brigham Young University, lack of social connection heightens health risks as much as smoking 15 cigarettes a day or having alcohol use disorder. She's also found that loneliness and social isolation are twice as harmful to physical and mental health as obesity (Perspectives on Psychological Science, Vol. 10, No. 2, 2015).
Julianne Holt-Lunstad, PhD addressed the LOCKDOWN's damage to individual immunities, whereas, Dr Knut Wittkowski damaged the Whole Populations Immunities. In other words, he argued against lockdowns to deal with the COVID-19 pandemic because the whole nation needs to reach "herd immunity."
In an interview with Spiked on May 15, 2020, Wittkowski said,
"When the whole thing started, there was one reason given for the lockdown and that was to prevent hospitals from becoming overloaded. There is no indication that hospitals could ever have become overloaded, irrespective of what we did. So we could open up again, and forget the whole thing. I hope the intervention did not have too much of an impact because it most likely made the situation worse."
Wittkowski also argues that COVID-19 isn't dangerous "unless you have age-related severe comorbidities. So if you are in a nursing home because you cannot live by yourself anymore, then getting infected is dangerous."
(Almost 40% of COVID-19 deaths nationwide are concentrated in nursing homes and assisted living facilities, at least in the states reporting the data, a non-profit foundation's analysis found. You can read an exploration of that, including the percentage of deaths for each state that occurred in such facilities, here.)  You can read Wittkowski's
full interview with Spike here.
He told the outlet that the costs of lockdowns including rising suicide and domestic violence rates as well as people not going to hospitals for other ailments when they should. (A study in JAMA Psychiatry did find that "the potential for adverse outcomes on suicide risk is high" due to actions taken to prevent COVID-19, such as lockdowns. A New York Times article reported domestic violence was rising due to COVID-19 worldwide. Some cities have reported surging domestic violence numbers during the pandemic.)"
Note-
As early as 2003, medical experts were asked WAS THE CORONAVIRUS FUSS OVERBLOWN?
Here's an example:
"To the friends and relatives of the 800-plus people slain by severe acute respiratory syndrome (SARS), this might seem like a callous question. But SARS barely registers a blip in the annual body count caused by infectious disease. Influenza is likely to kill up to half-a-million people in 2003, whereas the death tolls from malaria, tuberculosis, and AIDS will each run to seven figures. So, when the outbreak is put into perspective, was the panic over SARS really warranted?
Given the economic damage suffered by those countries named by the World Health Organization (WHO) in its warnings against travel to the worst affected regions, some commentators have accused the WHO of overreacting — local officials in the Canadian city of Toronto, in particular, were livid about the agency's advice against traveling there. 
https://www.ncbi.nlm.nih.gov/pmc/articles/PMC7095391/
 REMEMBER THAT WAS 2003."
==================
*****************
The inconvenient facts about the "coronavirus pandemic"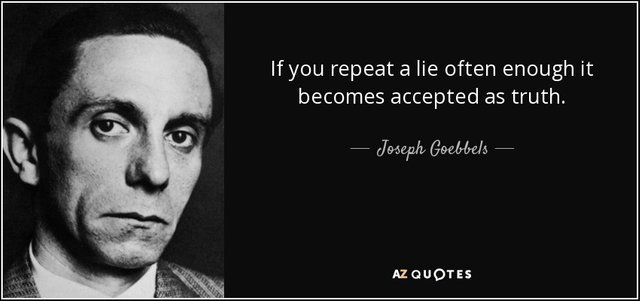 The amount of fraud committed on the global population at the moment is just staggering. First lets start with China which shows that they didn't even verify the existence of a "virus".
Read more here:
https://steemit.com/health/@johnblaid/the-inconvenient-facts-about-the-coronavirus-pandemic
==========
Related:
Virus is Elite Climate Change Scam
https://www.henrymakow.com/2020/06/armstrong-elite-ploy-climate-change.html
===============
Silent Epidemic – The Untold Story of Vaccines [Movie]