"
David Goldberg" seems to be a psyop 
in which the Illuminati reveal exactly what
they plan and challenge us to stop them. 
Are they inviting more resistance by revealing the script? 
by Henry Makow PhD. 
On his YouTube channel, "David Goldberg" said that the Cabalists rabbis who control the Trump White House plan to unleash mayhem on the world after their collaborators
 in the Democratic Party hand Trump the 2020 election.
Under the cover of war, financial meltdown, power outages, food shortages etc. they plan to round up opponents of their Cabalist world tyranny and execute them. They are
currently using the Internet to identify these patriot-martyrs
who he estimates may number over 15 million.
In the above recording, posted in May, "Goldberg" said he was curious about why he was being allowed to reveal sensitive information. Word came back that part of their belief system was "white balance" — revealing what they are planning in advance to mitigate the evil they do.
This is why he was allowed to reveal the plot.
"It's part of their atonement," Goldberg said. "They always tell the truth. The goyim are always told in advance."
This reminds me of the Protocols of Zion. Were they leaked deliberately?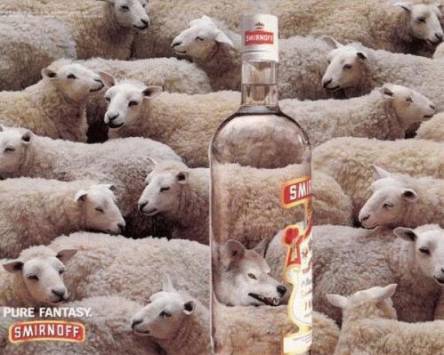 He gave the example of the clues in the media which he calls "Easter eggs" in advance of 9-11.
"All of this is scripted. Planned years in advance."
However, sometimes the Timeline is delayed. He gave the example of an attack on Iran, using a false flag as a pretext. This has been delayed many times because of its unpopularity. "Goldberg," said in May it will go ahead in October.
Interestingly, "Goldberg" said a "Rabbi", "Netanyahu's religious leader" who operates out of the White House was furious about the delays and pushed for arms build-up. Goldberg said this is happening and could start a world war.
WHAT DO WE MAKE OF "DAVID GOLDBERG"?
"Goldberg" is presented as a Jewish whistleblower who was murdered in June. Despite what we know about YouTube, his channel has remained up.
I was portraying "Goldberg" as a wonderful Jew who had sacrificed his life to save the goyim. Then I found out that there is no evidence this is an actual person. A well-connected journalist, there is no Internet proof he exists.  No evidence he was murdered. It's just a story and a single picture which is untraceable.
Some readers think his voice sounds like Bibi's. That would be rich! Netanyahu spilling the beans!
Goldberg is a fictitious character. He is doing the thing he talks about. Delivering their message. [Taking your IP Address too?]
"I am telling you the truth," he says. "Only you can help yourselves. God is watching."
This is Illuminati speaking.
They are revealing our fate and challenging us to prevent it.
Are we up to their challenge?
—-
Thanks to CK for the tip!
I welcome comments about this recording.  What do you make of "David Goldberg?" hmakow@gmail.com
First Comment from George:
Logicians like to lay out different alternatives without subscribing immediately to any one of them. There are a number of possibilities here.
1. The so-called FUD (fear, uncertainty, doubt) approach which is intended to terrorize and confuse. The speaker talks about being stalked, maybe poisoned, possibly being hit by psychotronic weapons, and warns that anyone listening may be tagged for future lethal disposal. That will discourage lots of people who now feel that repeating any of his material could lead to them being neutralized. The story is being forwarded by alleged associates that the speaker is now dead.
2. Predictive programming. There was predictive programming for the Moon Landing hoaxes, 9/11, etc. The "Economist" covers love to use predictive programming. It spooks people out and makes them feel helpless. This is basically your interpretation, and a good one. The Marxist mantra of historical inevitability is a version of this. The idea is that resistance is useless.
3. The speaker could be on the level, genuinely putting out a warning. The voice can be altered (an old technique, not a new one) and the current technology for creating false faces could have been used here. As long as one takes a photo of the artificially generated face rather than putting it up directly in Photoshop or whatever, detection could be very difficult. Someone out there should surely be able to recognize a real person. If there is a complete blank on that topic, there is a possibility that we are looking at a synthesized face of a standard that would have been utterly impossible in the past. Under this interpretation, the speaker could simply be disguising his or her identity. The fact that the material presented is consistent with abundantly verifiable material can be taken either as an attempt to scare people away from repeating such material or as exposure of that material to people who had not heard it before.
There may be other interpretations. Whatever the truth of the matter, it is clearly a very important development in the information war.
=================