from June 15, 2014
by Revilo P. Oliver
The Jewish Strategy, Ch. Seven (2002)
(Excerpt by henrymakow.com)

The [Jewish] religion is a perfect cover for conspiracy. When the Jews invade a country, they normally make themselves inconspicuous by infiltrating, a few at a time, and planting a few of their number in every city, town, or even village where there is money to be made by exploiting the stupid natives.
If the scattered groups of invaders maintained a close liaison with other members of their race … on the basis of any common interest except religion, they would soon be identified as an alien and enemy conspiracy, but by claiming that they … worship … some god, they persuade the citizens to think of them as merely [harmless] votaries .. and … overlook the real solidarity of the invaders.
The religion is the perfect means – and this is most important – the perfect means of making certain that Jews will be persecuted. It must be realized that the Jews' success depends on their cunning in having themselves "persecuted."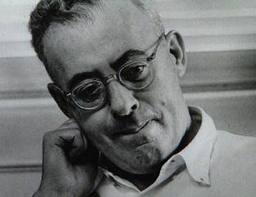 (left, Communist Jewish subversive, Saul Alinsky. Communism is a satanic cult.)

By perpetually whining that they are a poor, helpless, persecuted minority, they effectively disguise their real power and their success in wrapping their tentacles about their victims, and by exciting the pity of soft-hearted and soft-headed goyim, they can use those goyim as weapons against the others.
By establishing a reputation for being persecuted for their religion by awfully wicked pagans, they can make it seem that they, poor innocents, are suffering for their piety whenever their depredations and malevolence have so exasperated their victims that the latter try by legislation or violence to free themselves from the aliens who are exploiting and oppressing them…
The Jews' religion, which, as presented to the goyim, seems to validate their boasts of a peculiar "righteousness," makes possible the greater part of their secular (i.e., economic and social) subversion and eventual destruction of the nations they invade.
It must be remembered that the Jews operate by discovering and exploiting causes of dissent within nations, inciting classes and comparable groups within the nation to reciprocal antagonism, and exacerbating the rivalries to the point of civil war, until the nation is paralyzed and reduced to masses of individuals who no longer feel they have anything in common except the geographical territory they inhabit.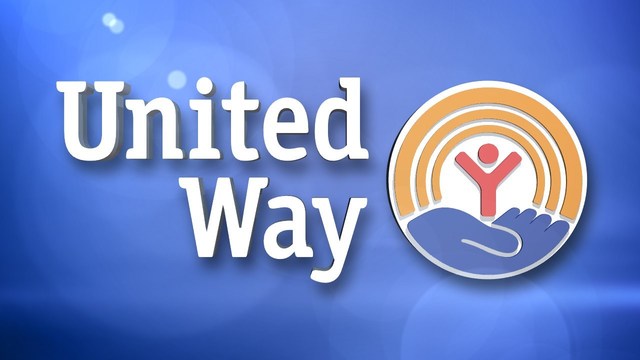 The Jewish technique, as was too candidly explained by the notorious agitator, [Communist] Herbert Aptheker, left, consists in finding large groups of goyim who can be isolated from the rest of the society on the basis of some economic, occupational, regional, cultural, sexual, or racial interest they have in common, persuading them that they are "oppressed" by the wicked society, inciting them to hatred of their "oppressors" and making them greedy for the profits they think they can gain by "demanding their rights," and thus setting each group against all others until the nation is paralyzed by pseudo-legal contention that may hopefully be expected to eventuate in civil wars, massive massacres, and a reversion to total barbarism.
The Jews, who are always careful to wail that they are a "persecuted minority" with a passion for godly "justice," are thus ideally prepared to incite the "underprivileged" to outbreaks for "social justice," and it is, of course, well known that all of the multiple forms of subversion are directed by Jews, often quite openly, although they usually try to associate with them some hired or light-headed members of each group they are inciting to what will be, in the end, self-destruction.
The same parade of religiosity facilitates the other principal offensive against the occupied nation, if it belongs to our race, which is morbidly susceptible to rhetorical appeals to sentimentality and "ideals," i.e., fancied changes of the real world to make it more pleasant, usually by some magical transformation of human nature.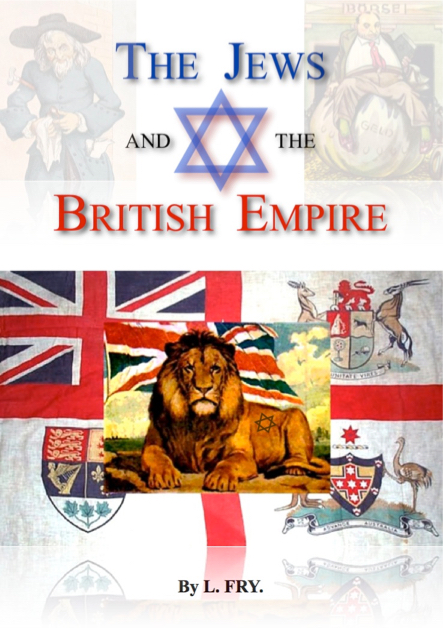 (left. Hillary Clinton did her thesis at Wellesley on Saul Alinsky. Obama was another Alinsky acolyte. )
Aryans, especially females, are easily intoxicated by rhapsodic talk about "all mankind," "the brotherhood of man," "world peace," "equality of races," "all men are born equal," and similar nonsense. That adult Aryans believe in such things without help from lysergic acid or even alcohol is simply proof of Kipling's observation that "Words are the most powerful drugs used by mankind."
The Jews cannot be held responsible for the mental weakness they exploit, nor even for their success in exploiting it. In the United States, for example, they have for decades been openly inciting the [Blacks] to plunder, beat, rape, and murder their white "oppressors," and the white Americans are not only so craven and masochistic that they submit themselves and their children to the savages' outrages, but so fatuous that they believe the Jews' pretence that they are acting out of concern for the "underprivileged" savages rather than out of hatred for the Aryans as well as to profit from the misfortunes of the modern Canaanites, whose country they have effectively occupied.
The Jews' contempt for their befuddled and spineless victims is probably justified, but I think it obvious that their success was made possible in the United States, as, according to Philo, it was in Canaan, by the awe excited by their religious professions in the minds of the unwitting enemies whose country they invaded.
—
Related- Makow – Betty Friedan – Mommy Was a Commie
Revilo Oliver – The Homosexual Conspiracy Against Society 
Zionism- A Conspiracy Against Jews
Zionism: A Conspiracy Against Jews
Zionism: A Conspiracy Against Jews
Website dedicated to Oliver's Writing 
First Comment from Dan:
No doubt Revilo Oliver had the appeal of an erudite, larger-than-life persona.  You should listen to the recording his 1961 speech before 5,000 members of the 'Dallas Indignation Committee'.  He had them mesmerized, as can be heard from the thundering cheers and applause.
As I read Oliver's major works and studied his curriculum vitae and bio in depth a few years ago, red flags popped up all over the place.  Some are esoteric.  Familiar ones include:
– During WWII, Oliver was a director of research in charge of 175 'analysts' for an 'unnamed agency' of the War Department from 1942 to 1945.  From there he wrote and met with rightwing groups spreading the word of Soviet subversives in the DC establishment calling for a "housecleaning" of the government.
Oliver's rhetoric referred to Jews as "the Sacred Sheenies" destroying "Aryan civilization" – yet – during this time (1946-47) he was supported by a Guggenheim Fellowship, hired at the U. of Illinois, and received a Fulbright Fellowship to live Italy from 1953-54.

– During 1955 he helped Willmoore Kendall start up the NATIONAL REVIEW magazine, and groomed his student – William F. Buckley, Jr., to take the helm.
– Next, Oliver spent 1958 helping Robert W. Welch, Jr. found the JOHN BIRCH SOCIETY.
– Want more?  After the Kennedy Assassination, Oliver published an article in the Birch Society American Opinion magazine that theorized the Oswald was a Soviet agent, trained in Russia to assassinate Kennedy.   As for Kennedy, Oliver maintained that HE was Communist puppet who had outlived his usefulness after thwarting the Bay of Pigs invasion.  (This of course is exactly what the CIA had planned for the public to think).
So Oliver went straight out of an "unnamed" intelligence agency to almost single-highhandedly set up the Cold War era American Right Wing Establishment.
The only problem with this is that we've since learned that everything and everybody Oliver was involved with turn out to be CIA Controlled Opposition.
Finally, when you read enough of Oliver's articles you can catch on that he actually held the American public – and democracy –  in utter contempt.
From Henry :
Thanks Dan. This certainly is eye opening information. Does he talk about the bankers or just about Jews in general? If its Jews in general, then clearly stirring up anti Semitic fervor may be part of the Illuminati agenda. Still, much of what he says, like his description of the "Jewish technique" rings true.

Dan replies:
I've not come across any tact in Oliver's writings and speeches to distinguish between the Jewish Mafia and Jewish people.  He divided people down racial, and gender lines pretty much.  Things like "The Aryan mind is natively aristocratic".   and, "a Jew feels himself a part of a superorganism, his race, of which the god is merely a personification."
Yes, this kind of surgery with sledge hammer does skew how we interact with other groups of people.   My impression from his speech to 5000 people in Dallas in '61 is that he was an agitator.    He could whip up a crowd of white middle class in Dallas and pick up a nice honorarium, and fly expenses paid back to his job as mild-mannered professor of obscure ancient literature the next day, without being involved in the consequences.
I don't think he was faking his contempt for Jews, blacks, Christians, "rubes", women, and "puppets" like Roosevelt and Kennedy, or 'Aryans' that let their guard down due to compassion or sentimentality.    In fact he would have gone straight to the top of the Third Reich if he'd been born in Germany.
He's one of those people I can't figure out entirely because influences that shaped and taught him, guided his early career are hidden.
Again, thanks Dan:
"A Jew feels himself a part of a super-organism, his race, of which the god is merely a personification."  As a Jew, I don't feel this way; but again this rings true of Cabalists.  My sense is that if Oliver were some kind of agent, he would have received a wider hearing in the msm, as Alex Jones does (or did.)