Masz SEPSĘ? Walcz, aby szybko podano Witaminę C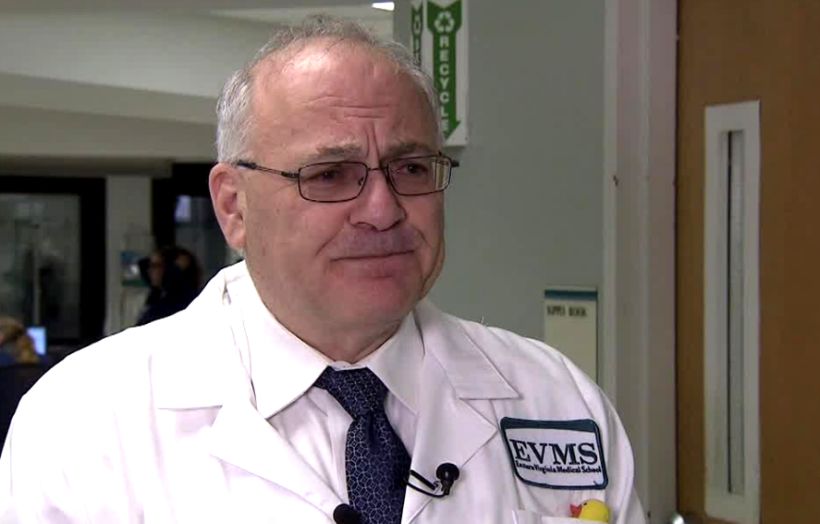 SEPSĘ można wyleczyć w prosty i tani sposób, ale lekarze nie chcą tego robić, ponieważ nie mają takich instrukcji w swoich procedurach.
ASKORBINIAN SODU leczy sepsę. Jest niemożliwe, aby świat naukowy o tym nie wiedział.
Doktor Paul Marik i jego zespół pielęgniarek w ciągu 48 godzin dokonuje… cudów.
Co to jest SEPSA?
Sepsa to zespół ogólnoustrojowej reakcji organizmu na zakażenie. Każde zakażenie powinien zwalczyć zdrowy organizm. Natomiast, kiedy mamy słaby układ odpornościowy, ponieważ chorujemy na np. zapalenie płuc, to może dojść do sepsy.
W wyniku zakażenia nieprawidłowo pracują, nerki, mózg, dochodzi do zaburzenia krzepnięcia krwi powodujące liczne krwawienia, płuca przestają pracować przez co nie można oddychać.
Wszystkie te zaburzenia są odpowiedzią organizmu na zakażenie.
Sepsą można i nie można się zarazić, w zależności, jak popatrzymy na zagadnienie.
Reakcją organizmu, która wywołuje sepsę, nie można się zarazić, jak: wysoką/niską temperaturą (szybki wzrost powyżej 40 stopni, lub nagły spadek poniżej 30 stopni), spadkiem ciśnienia tętniczego ale można zarazić się: bakteriami, grzybami, wirusem, powodującymi Sepsę.
Przy zdrowym organizmie, układ odpornościowy powinien zwalczyć bakterie. Jednak przy niesprawnym dochodzi do różnych objawów. Najpierw pojawia się stan zapalny, następnie krew przenosi zakażenie do pozostałych tkanek i narządów, a sepsa atakuje cały organizm.
Najgorsze jest to, że medycyna akademicka nie umie poradzić sobie z sepsą. Prowadzą ponad 2000 badań i nie wymyślili prostego, taniego sposobu,
a pacjenci umierają…
Podwalinę pod metodę zwalczającą sepsę odkrył już w 1949 roku dr Frederick Klenner z Karoliny Północnej.
Czy nie wiedzą o tym korporacyjni naukowcy?
Jak leczyć sepsę?
Doktor Paul Marik mówi:
"Mamy poważnie chorego pacjenta i w ciągu zaledwie 48 godzin, jego stan znaczącą się poprawia, możemy go wypisać z intensywnej terapii, jego narządy działają prawidłowo".
To wszystko dzieje się po podaniu Witaminy C w postaci askorbinianu sodu.
Dlaczego Witamina C ma takie działanie?
Dr Catravas z Old Dominion University zbadał działanie witaminy C.
"Komórki wystawione na działanie toksyn, wytwarzanych przez bakterie powodują śmierć komórek. Kiedy do hydrokortyzonu dodamy witaminę C, komórki chronione są przed trucizną. Taką prawidłowość laboratoryjnie potwierdził dr. Catravas" – powiedział dr. Marik.
Czy to nie jest osiągnięcie na skalę światową?
Metoda jest prosta i tania do zastosowania.
Potrzebne są trzy składniki:
Askorbinian sodu,
hydrokortyzon,
Witamina B1 (tiamina).
Dlaczego w ten sposób, oficjalnie nie leczy się w polskich szpitalach?
Gdzie jest minister zdrowia?
Natychmiast powinien wysłać delegacje do Eastern Virginia Medical School, Department of Internal Medicine, Norfolk, United States, gdzie pracuje dr. Paul Marik. Należy skopiować całą procedurę leczenia sepsy i wdrożyć ją w polskich szpitalach.
Tak wynika z logiki, z czystej uczciwości. W końcu rząd, minister zdrowia jest powołany do działania dla narodu polskiego…
==================
https://martabrzoza.pl/porady-zdrowotne/masz-sepse-walcz-aby-szybko-podano-witamine-c/