28 Czerwiec 2018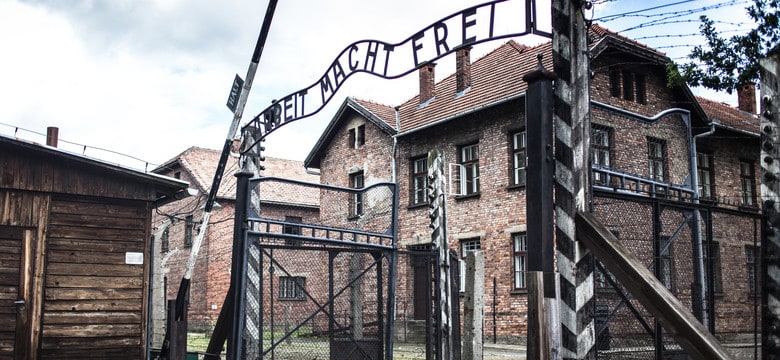 Jako Polak, dawno nie czułem się tak upokorzony, jak to się stało wczoraj. Oto okazuje się, że obce państwo może dyktować nam przepisy prawa, które uchwalane są następnie w trybie ekspresowym, po czym polski premier podpisuje upokarzający dokument, z którego wynika, iż jedynymi ofiarami II wojny światowej byli Żydzi i potępia Polaków, którzy uczestniczyli w zagładzie Żydów. A towarzyszy temu ogłupiająca propaganda, iż powinniśmy się cieszyć, bo premier Izraela stwierdził rzecz absolutnie banalną, iż to nie Polacy, ale Niemcy wybudowali obozy, w których Żydów mordowano.
Dokument ten, który zresztą żadnych skutków prawnych nie rodzi, ma rzekomo stanowić dla nas argument, iż to nie my zaplanowaliśmy Holokaust i nie my stworzyliśmy system obozów zagłady. Ale czy naprawdę musimy podpierać się autorytetem premiera Izraela, by tego typu oczywistości bronić? Nikt dotąd w poważnej debacie nie twierdził inaczej, a jeśli pojawiały się gdzieś w przestrzeni publicznej wyrażenia "polskie obozy zagłady", to po każdej interwencji niezwłocznie tłumaczono, iż był to "skrót myślowy", że chodziło o ich geograficzną lokalizację. Zapis we wspólnej deklaracji premierów Polski i Izraela niczego więc tu nie zmieni, a wiara w to, że ktoś, kto nie wie, iż obozy zagłady budowali Niemcy, pod wpływem owej deklaracji nagle to sobie uświadomi, jest więcej niż naiwna.
"Potępiamy wszelkie pojedyncze zbrodnie popełnione przez Polaków wobec Żydów w czasie II wojny światowej, z zaszczytem powiększamy te heroiczne działania licznych Polaków, w tym także Sprawiedliwych Wśród Narodów Świata, którzy ryzykowali swoje życie, żeby ratować Żydów" – zapisano we wspólnej deklaracji premierów Polski i Izraela.
Wbrew zaklinaczom rzeczywistości, żadna nowa jakość się tu nie pojawia. Przecież i wcześniej Izrael przyznawał, że wielu Polaków Żydów ratowało. Odbywające się co raz uroczystości sadzenia drzewek w Instytucie Yad Vashem są tego najlepszym dowodem.
Ale dlaczego potępiono wyłącznie zbrodnie Polaków wobec Żydów?
A czy Żydzi nie dokonywali zbrodni i na Żydach, i na Polakach? Dlaczego nie zostały one w równym stopniu potępione?
Czy nie było Żydów kolaborujących z Niemcami?
Czy ich postawa nie jest godna potępienia?
A przede wszystkim – gdzie jest choćby jedno słowo o polskich ofiarach niemieckich nazistów?
Czy Polacy nie ginęli z ich rąk? Nie byli ich ofiarami?
Ci, którzy wypisywali kłamstwa, iż Niemcy dlatego usytuowali obozy na ziemiach polskich, bo tu mogli liczyć na wielu popleczników i powszechny w Polsce antysemityzm, nie tylko nie wycofają się za sprawą tejże deklaracji ze swoich tez, ale wręcz dostaną wiatru w żagle.
Wojciech Kempa
————————————————————–
http://www.wicipolskie.org/?p=33547
*******