My father-in-law died at the Polish club that was reportedly targeted this weekend by Brexit-inspired racists creeping around in the night to daub "Go home" graffiti on its glass doors.
Zygmunt Nowicki, a second world war hero, shot down by the Germans, survivor of a terrifying air crash in an Italian vineyard after his crew's B-24 Liberator had completed a mercy drop of supplies on blockaded Warsaw.
Zygmunt Nowicki, who fought for freedom and then lived a long and purposeful life as a proud Londoner after escaping across war-torn continental Europe to survive and thrive, marry, and have three English children.
Zygmunt Nowicki, who had an allotment in Hounslow and a job as an engineer at Heathrow airport (for British Airways).
Who liked nothing better on a Friday night than to play bridge and smoke a cigar with a drink at that club in Hammersmith, a place that spoke of common humanity, built by people celebrating life's small pleasures after risking their lives during their 20s, fighting for big ideas.
One Friday night, he sat back in his chair at the card table and died mid-game. Quite the scripted ending.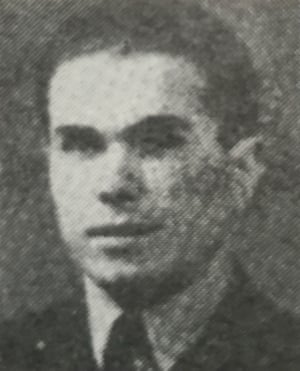 I don't know if I ever met a more contented man – richly continental in his habits (my own mother still speaks of the time he kissed her hand when they first met) – deeply English when it came to the pleasures of a lunchtime pint and the roses that grew in his garden.
He was awarded the Cross of Virtuti Militari – the Polish equivalent of the Victoria Cross – shortly after that mission in August 1944, which almost took his life before it had even really started. It is framed on the wall of the apartment in New York which I share with his youngest daughter, who I have been married to for 21 years. She still proudly retains her Polish surname, Nowicka, the feminised version of her father's Nowicki. It is from New York that two Brits living abroad (immigrants, you should call us) look back at a country revealing its worst instincts to the world, and shudder.
This weekend brought the return of racists standing in the centre of my hometown of Newcastle with banners bearing a message so sour and pitiful I won't repeat it.
Now we hear of an attack on a place which should be venerated.
It was built by people who were here before those

miserable vandals

were born. Its members did more to preserve all that Britons should hold dear – freedom from fascism, for instance – than feckless, poisonous graffiti-mongers ever will.
A couple of years ago, my wife and I found an interview that her father had given to an author for a series of Polish air force memoirs.
Between the hours of 7.15pm on 27 August 1944 and 5.20am the next day when he stumbled from the wreckage of his plane, he lived more, shared more and cared more, than many people alive today.
Zygmunt Nowicki: two words that would be worth spraying on somebody's building.
=====================